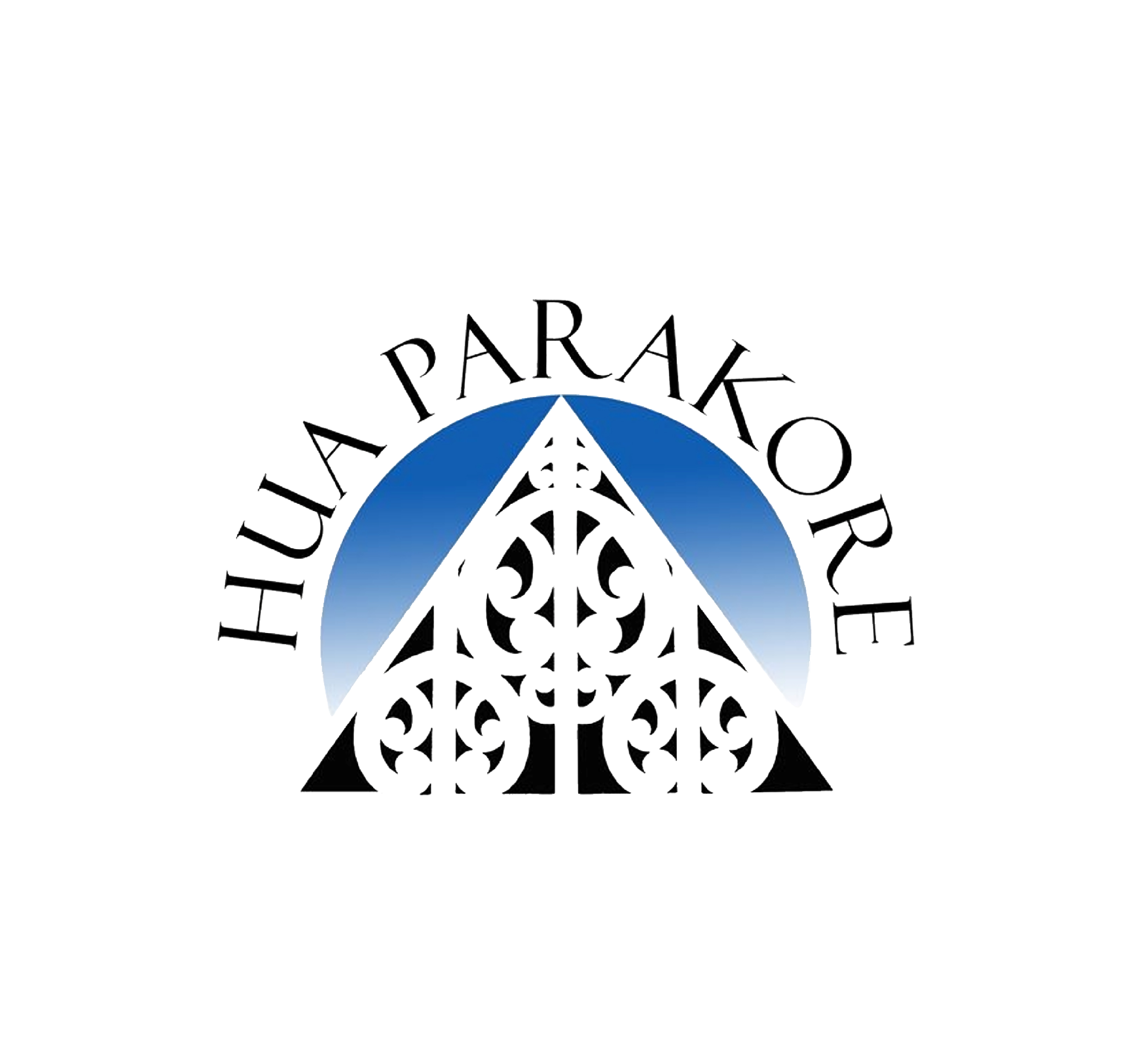 Hua Parakore is a kaupapa Māori system for Kai Atua - Pure Foods. It can also be activated by Māori for Māori as a food sovereignty and food security system. It supports local māra kai initiatives and agriculture and horticulture that is free from all pesticides, fertilisers and GMO.
It is the world's first Indigenous verification system for Kai Atua. There are Hua Parakore verified producers both on farms, marae and with Māori food outlets across Aotearoa. Hua Parakore is also available to other Indigenous producers around the world and as such there are Indigenous producers that are Hua Parakore verified such as MA'O Farms in Hawaii. 
"We have been Hua Parakore verified for over 10 years at Papawhakaritorito and it is an affirmation of who are as whānau Māori growing kai and living Māori food sovereignty. The Hua Parakore system provides a really important pathway for us a Māori to grow kai in accordance with our tikanga and kawa by providing a pathway for us to think Māori and be Māori in the wider organics sector. I am really drawn to the Hua Parakore and the practices of working with Atua to enhance our kai production system in ways that enhance Te Taiao not deplete it - we proudly support this Indigenous verification and validation system for Kai Atua and love meeting whānau on a similar path to us as whānau food farmers."
- Jessica Hutchings, Hua Parakore verified 2011
Hua Parakore Verification System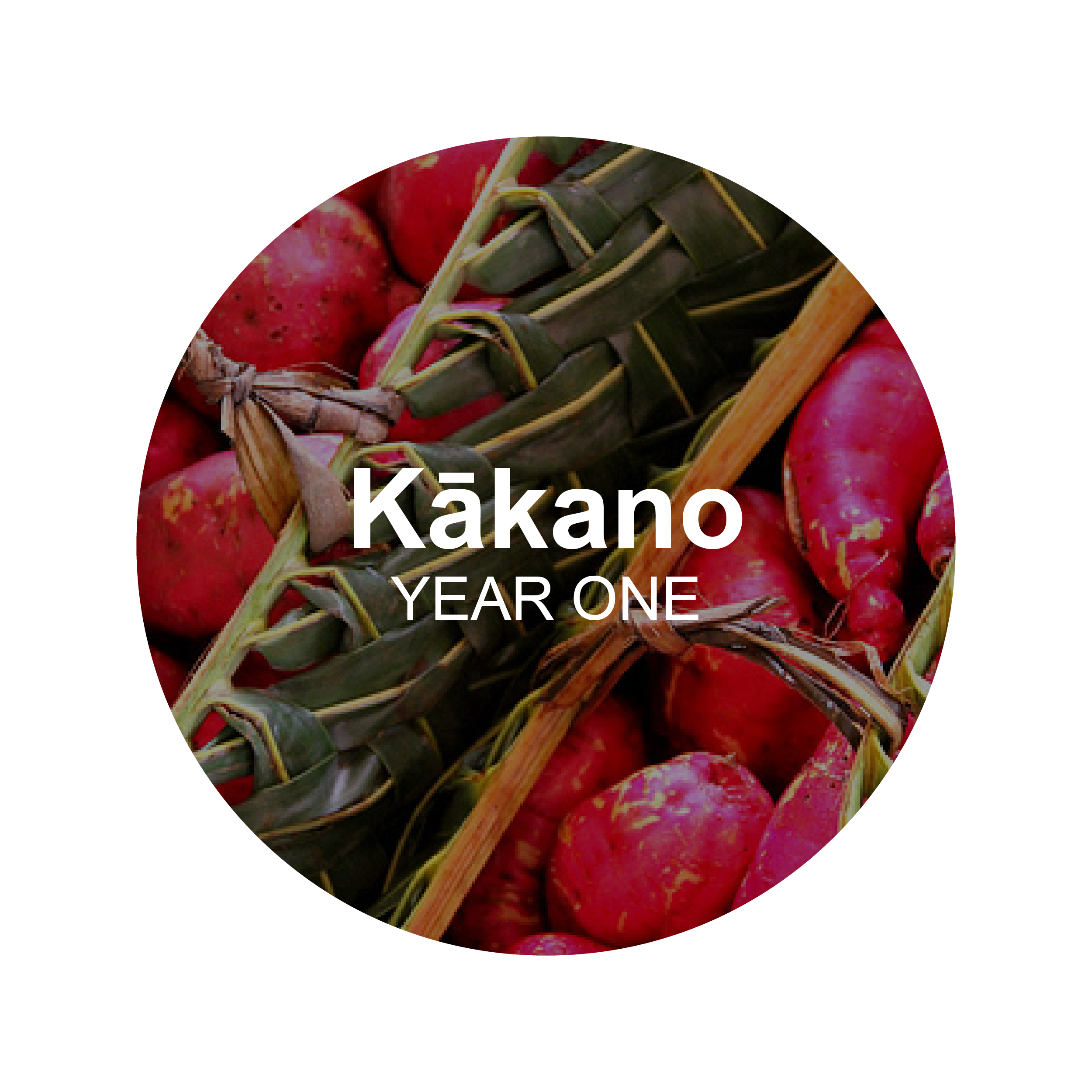 Kākano - Year One
In your first year of signing up to the Hua Parakore system you can expect to be supported through your journey to becoming Hua Parakore verified through connecting with other Hua Parakore producers and wider Te Waka Kai Ora whānau. You will have access to the Hua Parakore Farm Management Plan template - this is the main paperwork that you need to complete as part of your Hua Parakore journey.
You will also be invited to participate in two on-line sessions. These sessions will support you to complete the Hua Parakore Farm Management Plan paperwork. All paperwork for year one is due at Matariki. For 2022 this is Friday 24 June - the first public holiday for Matariki in Aotearoa.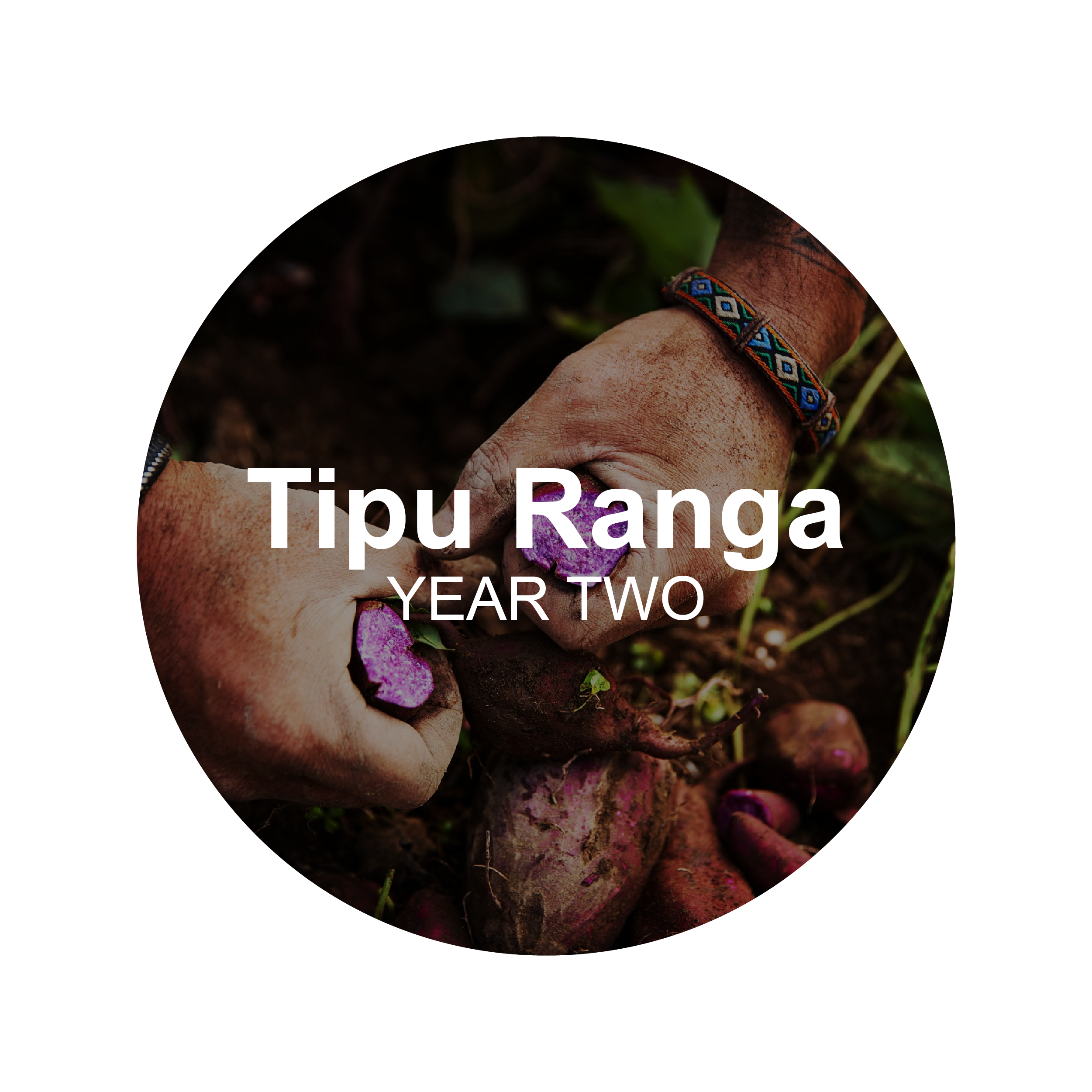 Tipu Ranga - Year Two
In your second year of your Hua Parakore journey you can expect continued support through your Hua Parakore journey. You will receive feedback from the Hua Parakore Kaitiaki Rōpū on your Hua Parakore Farm Management Plan that was completed in year one. This feedback will support the further development of mātauranga and tikanga with regard to your Hua Parakore practices with regard to kai production.
At Tipu Ranga you can also expect to have a visit from the Kaitiaki Rōpū to your farm, māra or kai production system. This provides a further layer of feedback and whanaungatanga with regard to the development of your Hua Parakore practices. A summary report will be prepared by the Kaitiaki Rōpū after the visit to capture any learnings or recommendations.
Tipu Ranga phase also requires ongoing paper work such as updating the farm dairy, prohibited inputs lists, livestock rates etc.
At the end of year two and having demonstrated you are on the pathway to transition to Hua Parakore production methods you will receive an in transition Hua Parkaore branding package to use on your products and also to display on your farm gate.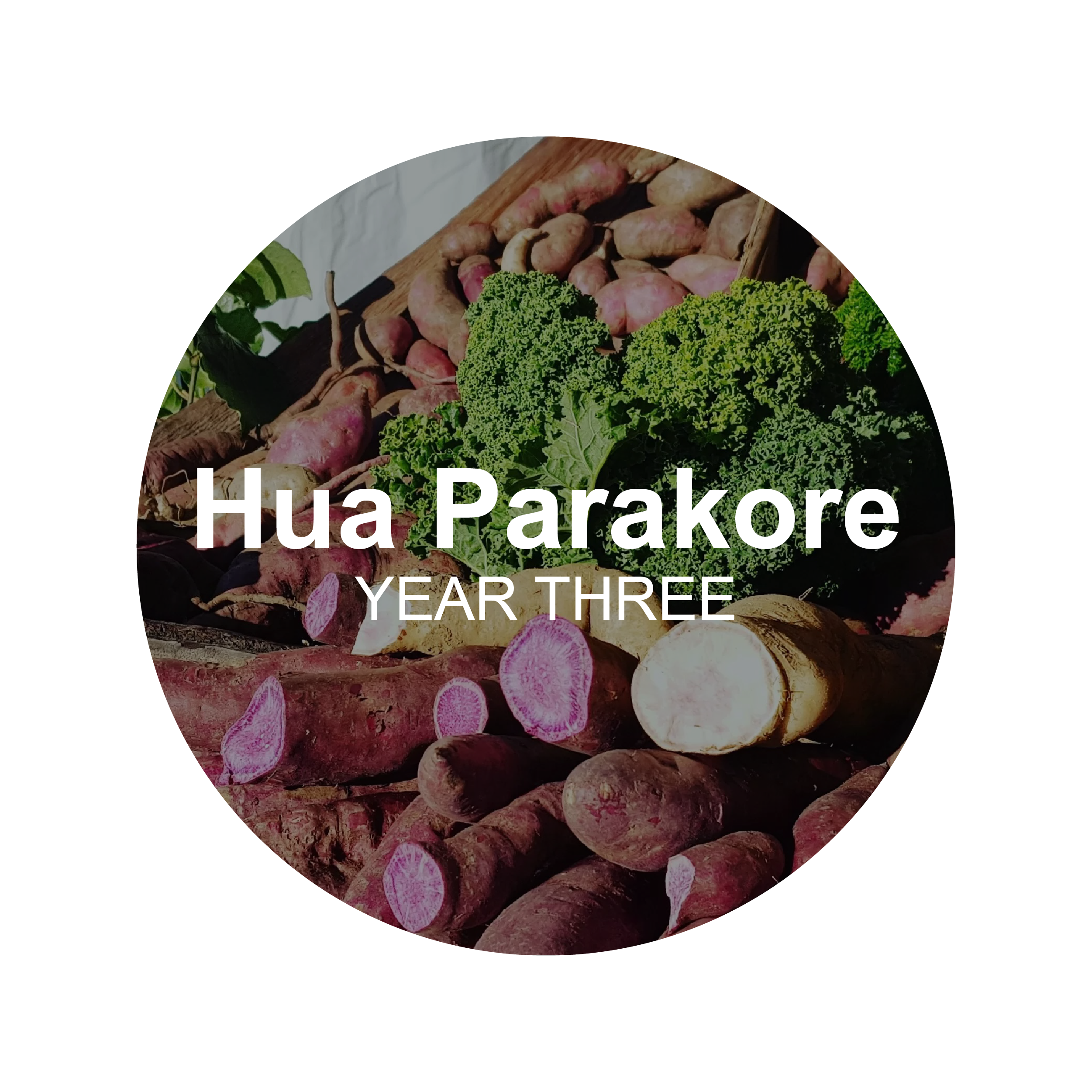 Hua Parakore - Year Three
In your third year of your verification process to become fully Hua Parakore, Te Waka Kai Ora will support you to call a Hui Whakapumau. This is the final verification and validation hui in the step to being fully Hua Parakore verified. The Hui Whakapumau is an opportunity to bring your whānau, hapū, iwi and hāpori together to collectively wānanga the Hua Parakore and your practices on the farm. The Kaitiaki Rōpū lead this process on behalf of Te Waka Kai Ora.
Having successfully become Hua Parakore verified you will receive the Hua Parakore Tohu. You will also have access to the full Hua Parakore branding package to use on your products (both in domestic and export markets) and on your farm gate.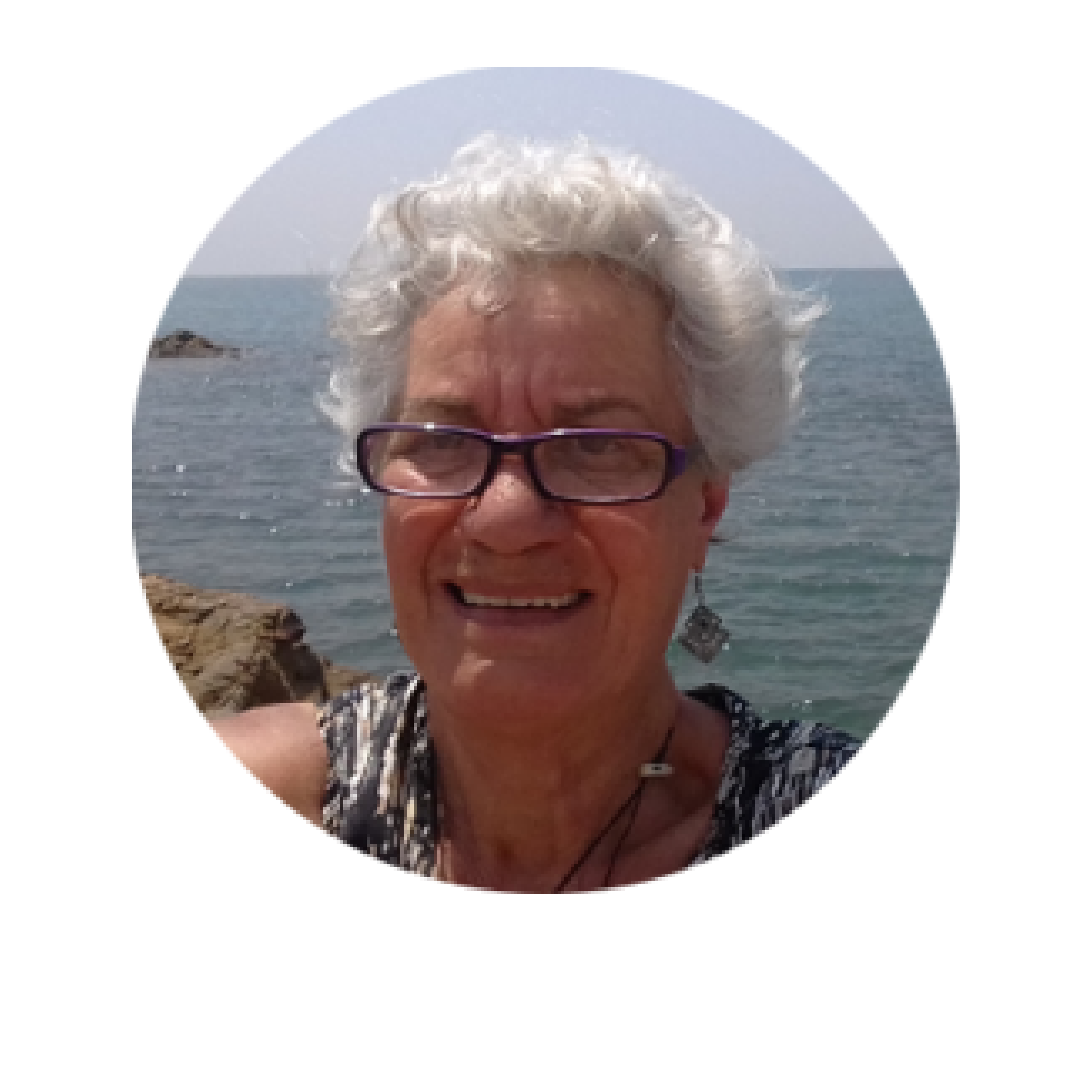 Tena koutou katoa,
Ko Huiarau te Whenua
Ko Ruapekapeka me Hihi oku Maunga
Ko Ngatokimatawhaorua te Waka
Ko Ngati Hau me Ngati Tu oku Hapu
Ko Ruawahine to Awa
Ko Akerama te Marae
Ko Geneva Hildreth taku ingoa
It is with pleasure and pride that I welcome you to the Whanau of Te Waka kai Ora (TWKO).
The pleasure is being involved with a Maori Verification process that embraces Maori and our Tikanga.
Pride that I have been involved with TWKO since its inception and a beautiful Indeginious process.
Over the years TWKO has evolved through the pain that goes with the birthing of a Taonga, and grief with losing valuable members.
However, like our Mara it continues to sustain and strengthen us.
No reira tena koutou, tena koutou katoa.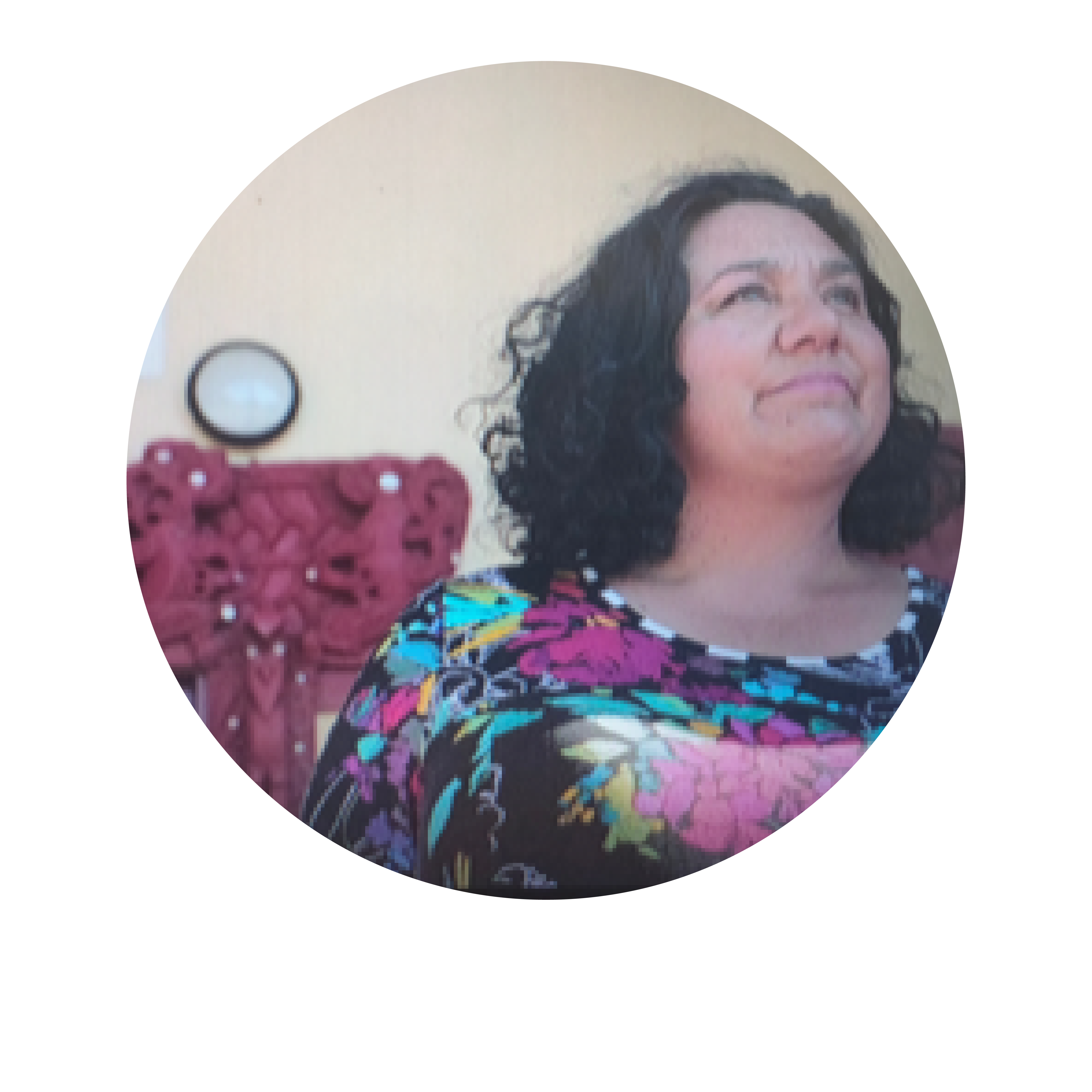 Ko Taranaki toku mounga 
Ko Te Ati Awa, Taranaki, Ngati Ruanui oku iwi 
Ko Pounamu Skelton toku ingoa 
Pounamu Skelton is deeply connected to her traditional landscapes and Maori culture in Taranaki Aotearoa. As a mum of two daughters, wife, teacher and inspirational leader she lives passionately by planting seeds of wellness amongst her community through education of growing huaparakore kai and living naturally with plant medicine of essential oils.  
Pounamu was part of the research team that co -designed the Huaparakore verification system, she has years of experience of teaching Kai Oranga in Taranaki and is currently sharing Maara Kai and health and wellbeing in the online space across Aotearoa and overseas. 
Pounamu not only grows an abundant huaparakore maara on her tupuna whenua but has spent the past few years diving deep into healing with her people through the art of "Maara Kai" and reconnecting whanau to their inner Atua leaving behind anxiety, addictions and depression.  
The magic of healing occurs when we increase the mauri of the whenua and grow mauri rich kai that gives us mauriora or a sense of wellbeing. He oranga whenua he oranga tangata.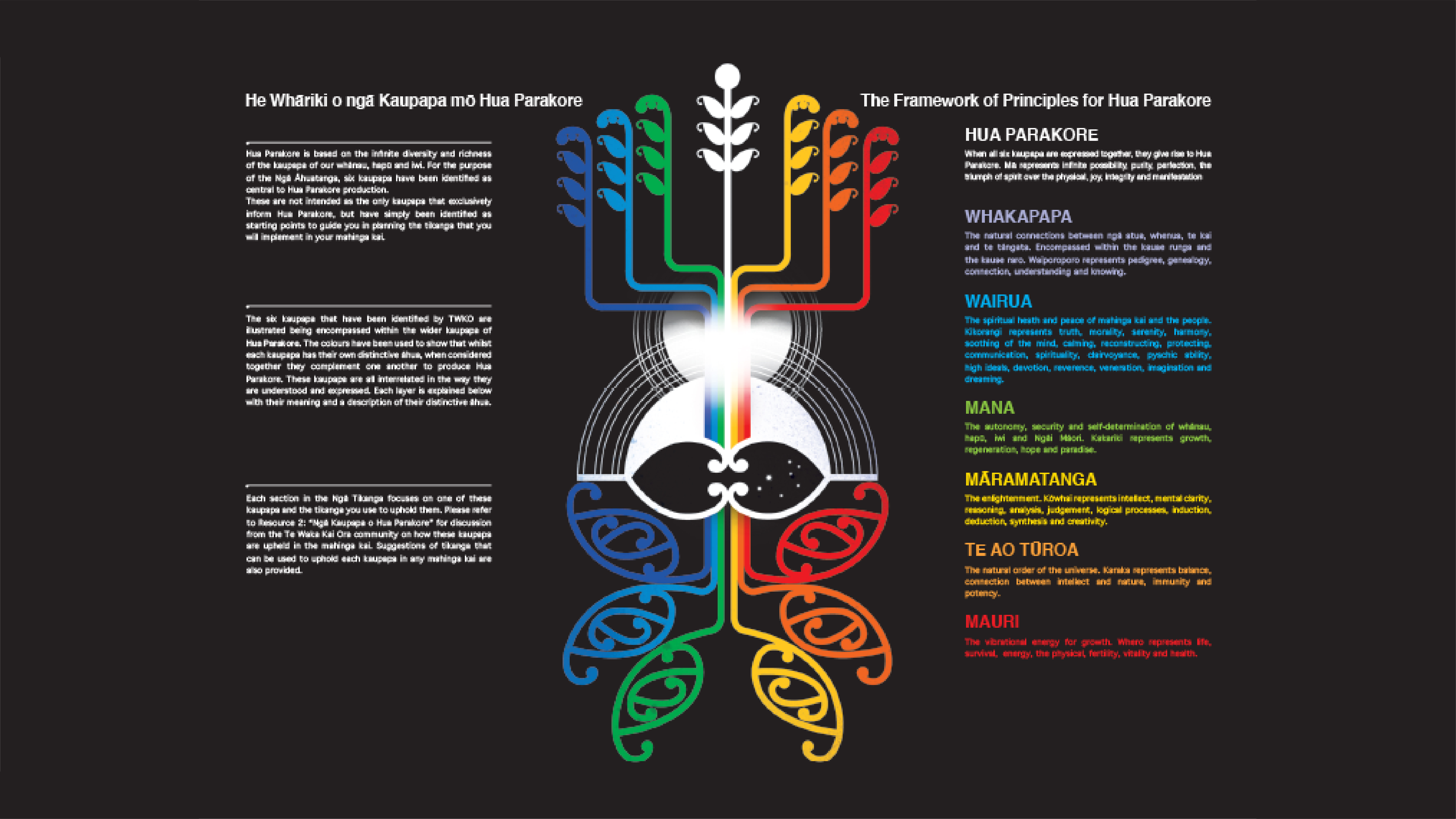 Te Papawhairiki mō Hua Parakore
Ngā Āhuatanga is a kete of resources to support growers and producers to become Hua Parakore valiadated and verified. Hua Parakore validated and verified producers will receive the Hua Parakore Korowai for use on their mahinga kai and products.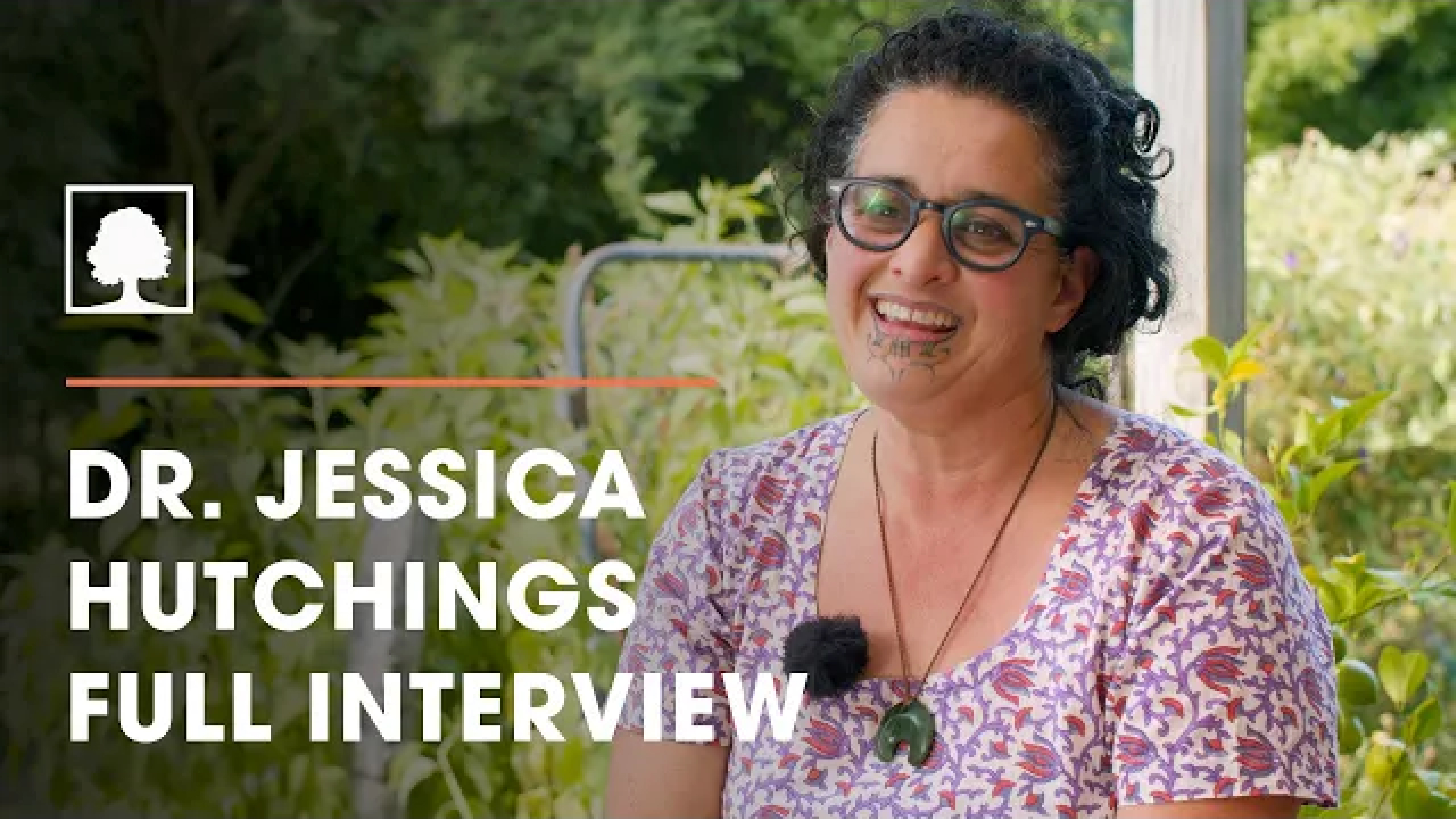 Interview on Hua Parakore, Māori Food Sovereignty, and Growing Organic Food
This is the full-length interview with Dr Jessica Hutchings for Happen Films "Hua Parakore: Living Indigenous Food Sovereignty".

Hua Parakore
Hua Parakore is an indigenous verification and validation system for mahinga kai (food and product production) that is initiated and driven by Te Waka Kai Ora (National Māori Organics Authority of Aotearoa). It is the realisation of a community driven kaupapa Māori research project located at the flaxroots with Te Waka Kai Ora regional communities.
Join our whanau & community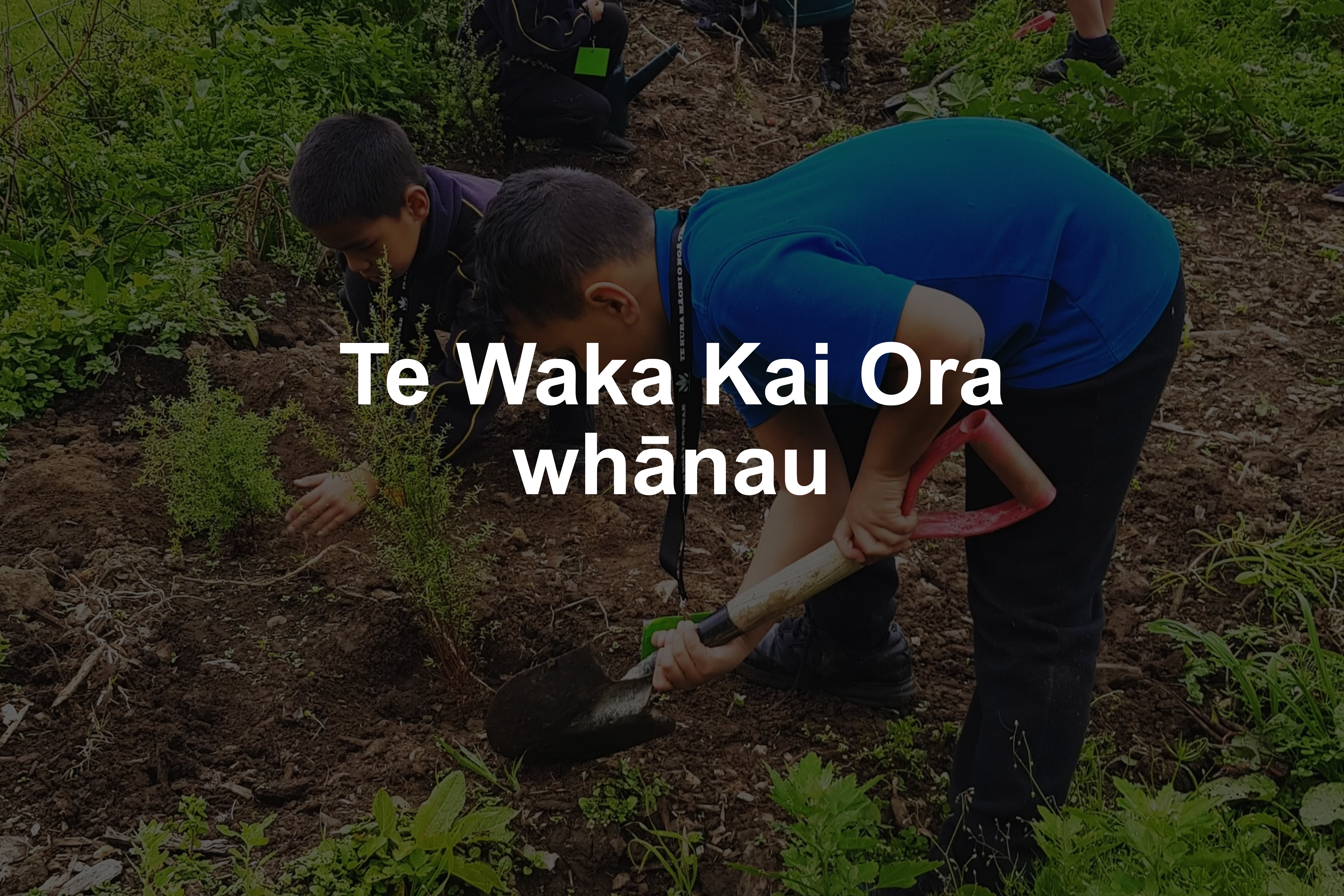 Join the Te Waka Kai Ora whānau and stay connected with events.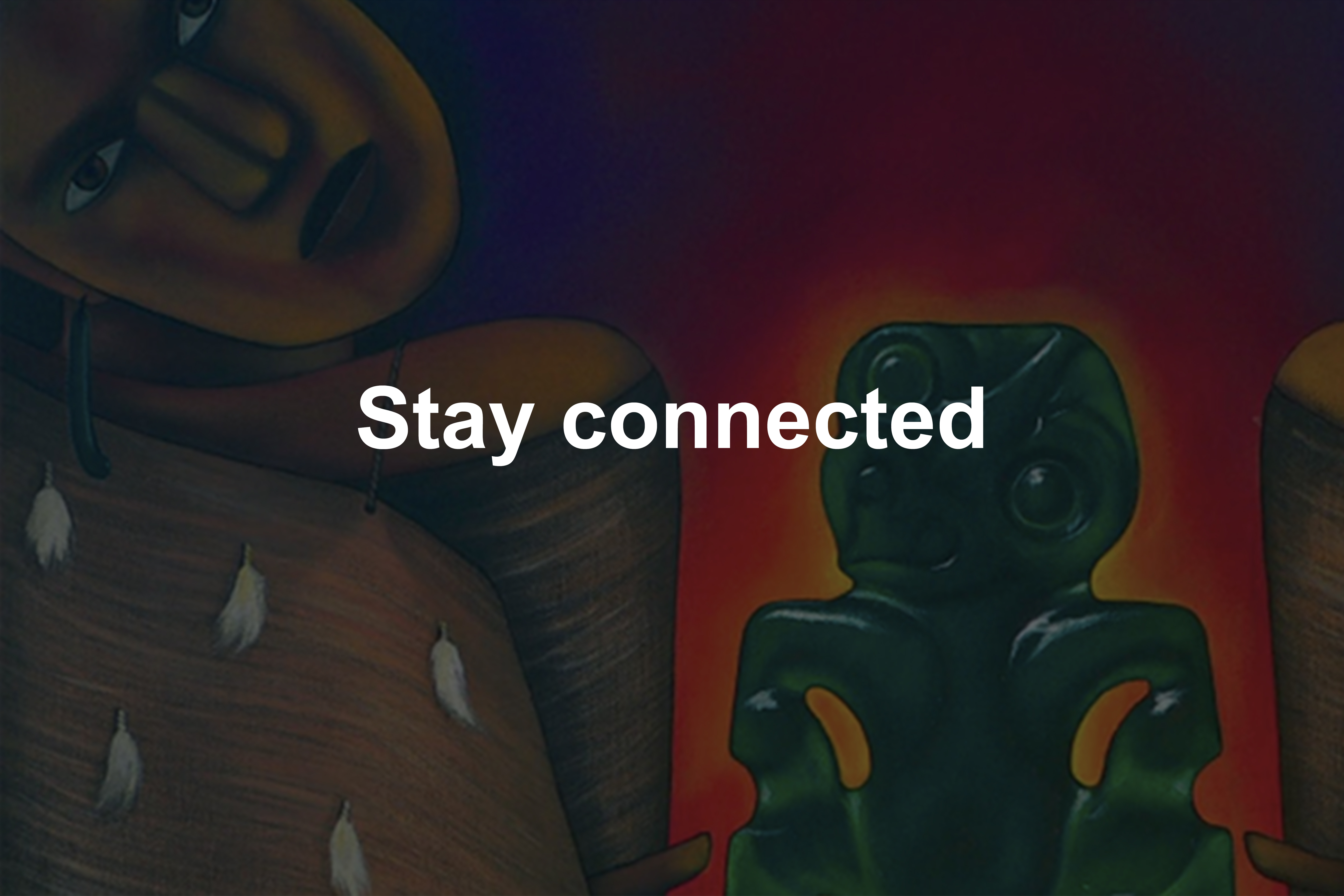 Get connected for resources to help you progress in your Hua Parakore verification journey.